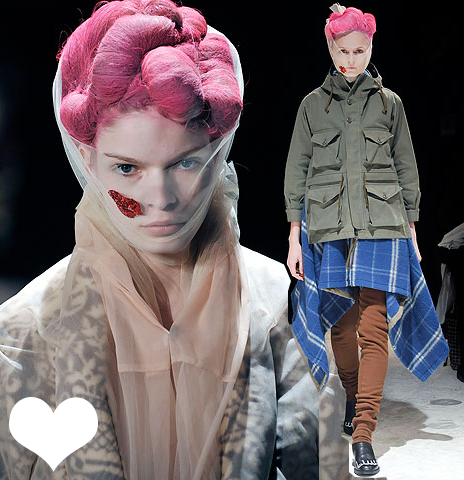 comme de garçons was fantastic. military homeless person with grandma's pink hair. i can't get over the hair and veil + lips. i'm so in love with it...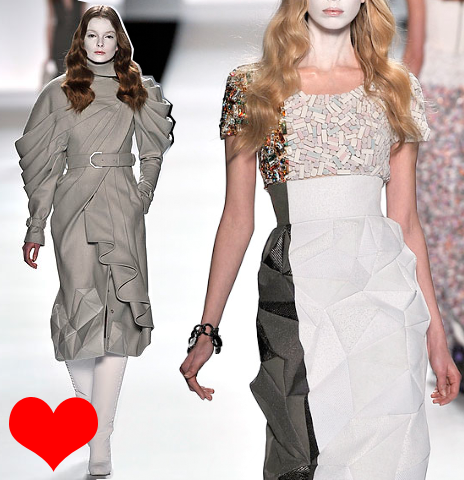 aaah these are my dutch boys. i love it. not as weird as i wanted it to be (fuck you recession) but i understand they have to make more wearable clothing/runway shows. viktor and rolf know how to make one kick ass coat. copper = total thumbs up on my part.
some of the shapes at dries van noten were kind of not my style (a bit too boxy, a bit too loose) but the colors were fantastic. i absolutely hate cheetah print (ugh) but when it's in black and white and enlarged and paired with a floral? yes, i'll take some. and some peach + sunflower yellow blazers which purple pants.