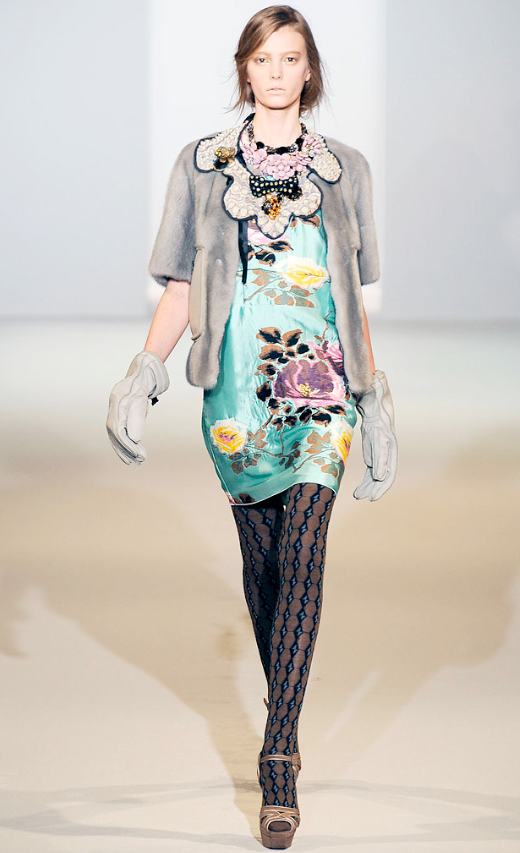 i want to take every Marni collection Consuelo Castiglioni has ever done home with me.
I LOVE CONSUELO. I LOVE HER. SERIOUSLY. i just love everything she does with Marni.
every single collection is just amazing. the people over at Marni really know how to present.
the jewelry is impeccable here, the florals, the tights, the gardening gloves?!
i'm not quite one for fur, and Marni does that alot, but everything else was great.
(okay, seriously, got to Style.com and look at the jewelry. just. go.)